VOZOL GEAR 10000 PUFFS  disposable vape is new line of Vozol series.
Approximately 10000 puffs, use of PCR materials in 65% of the device, has A soft mouthpiece Multi-Functional Buckle for a multi-purpose life Ground-breaking carabiner design, buckle in just like a snap. vozol vape dubai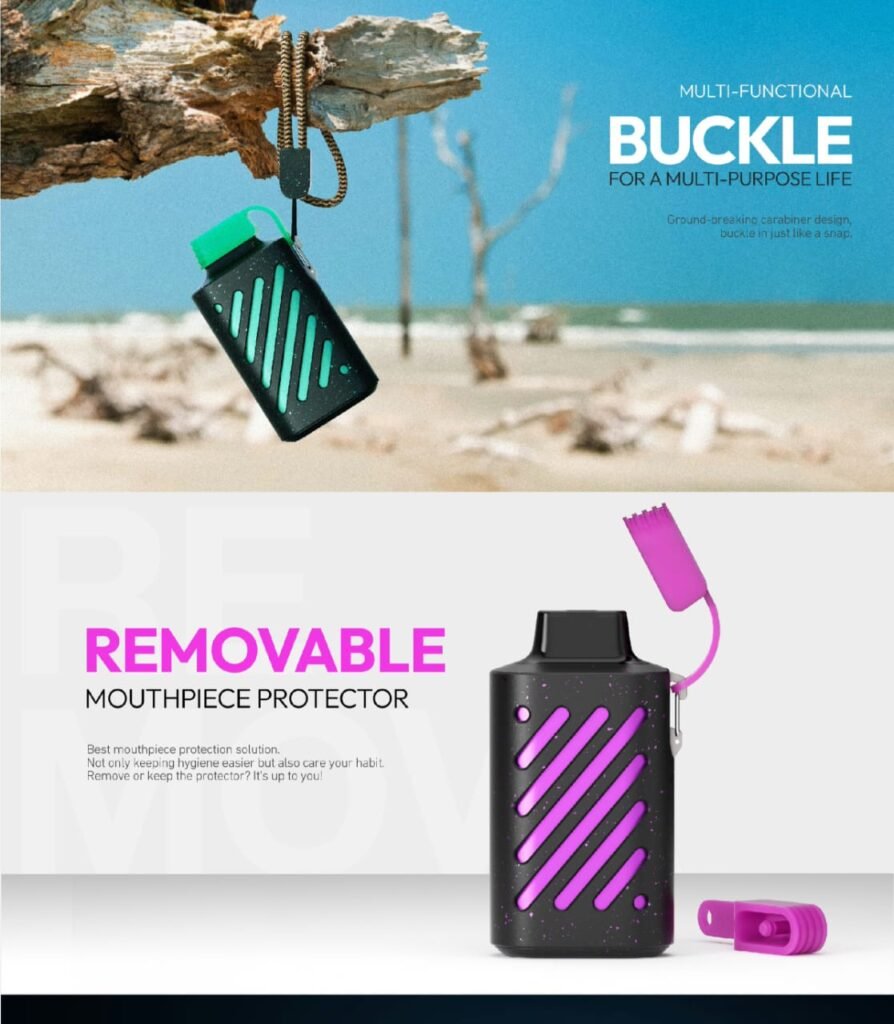 vozol vape Removable Mouthpiece Protector Best mouthpiece protection solution. Not only keeping hygiene easier but also care your habit.
Quick Charging 45 Minutes Fully Charged 45 minutes from 10 uptown 100% fully charged compared with normal charging, 30% faster than others.
Touch Outside Silky Inside Silky taste enhanced by mesh coil, bigger but smoother.
VOZOL VAPE 10000 PUFFS
Nicotine
Strength: 5% Special
USB Type-C
Battery Capacity: 500mAh Rechargeable
E-liquid Capacity: 20 ml
Weight: 70g
VOZOL GEAR 10000 Disposable Kit has the following features:
1. Consistent Power, Consistent Flavor!
2. Multi-functional buckle for a multi-purpose life
3. Removable mouthpiece protector
4. Quick charging, 45 minutes fully charged
5. Tough outside, Silky inside
Login To Get Better Price
Brand: VOZOL
Product Type: Disposable Kit
Physical Parameter:
Size: 46*25*86mm
Capacity: 20ml
Nic-Concentrate: 5%
Battery: 500mAh rechargeable
Puffs: 10000
VOZOL GEAR 10000 PUFFS DISPOSABLE VAPE Flavors:
1. BLUE RAZZ LEMON
2. WATERMELON ICE
3. CEDAR BERRIES
4. PASSION FRUIT RASPBERRY TANGERINE
5. GREEN BLAST
6. PEACH MANGO SMOOTHIE
7. CREAM TOBACCO
8. MATCHA CHOCOLATE CREAM
9. RED MOJITO
10. KIWI PASSION FRUIT GUAVA
11. COOL MINT
12. SOUR APPLE ICE
13. FOREST BERRY STORM
14. DRAGON FRUIT BANANA CHERRY
15. STRAWBERRY ICE CREAM